Custom Heater Wire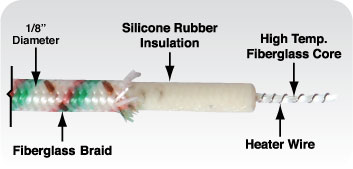 FIBERGLASS BRAID
RHS PART #64-200
The most popular wire for reach-in freezers and refrigerators. This wire is normally installed behind door mullions with foil backing tape.
64-200 wire is constructed of a helically wound element on a fiberglass core, insulated with 1/32&quot of silicone rubber and covered with a fiberglass braid. 64-200 series are usually fabricated in circuits 6 ft. to 30 ft. long. Wire is 1/8" diameter.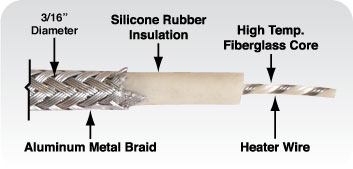 ALUMINUM BRAID
RHS PART #64-250
A durable, abrasion resistant wire with aluminum outer braid that aids in heat transfer. In all other respects it is constructed the same as 64-200 Series wire. Normally used around walk-in door openings in circuits 15 ft. to 60 ft. long. Typically installed in double wraps around door openings.
NOTE: 64-250 wire is thicker in diameter than 64-200. This style of wire is approximately 3/16" diameter.
Create Your Custom Heater Wire Circuit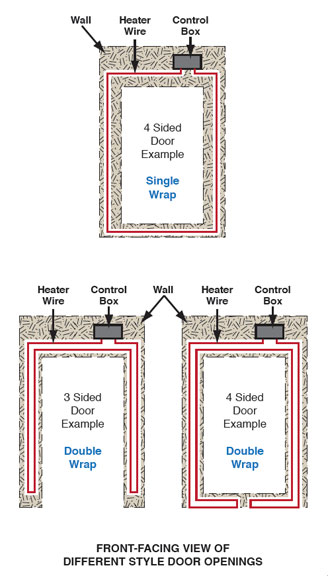 = Required Field
NOTE: Please carefully check your order.
All custom orders are non-returnable.

These are not self-regulating heaters. Do NOT cut the heater wire,
as this will cause the circuit to short out. (18" lead wire may be cut, but not heater wire)

RHS does offer heater wire circuits up to 1,200" in length. Please call for details.